Wiggin' Out with DivaTress: Be Relentless with Your Hair
"A woman who cuts her hair is about to change her life"

~ CoCo Chanel

I love what CoCo has to say, but for me… I feel terrified at the thought of my natural hair becoming a disaster due to a bad haircut. Don't you just hate when you spend lots of money and spend your entire day at the salon, only to end up hating it? It's a low down dirty shame!
For me as a black woman, I believe my hair is my crown and my glory. My hair is very versatile, but it requires so much TLC! It's a risk to dye, perm, or cut my natural hair, because on one hand I love expressing myself using different hairstyles, but on the other hand, I don't want to risk breakage and spend more money fixing the damage.
What's a fashionista to do!? How can I possibly try new hairstyles to add to my personal wardrobe? Is there a way to be relentless in my hair pursuits?
One way that has worked for me to try wigs just for the heck of it. I usually buy wig units that are wavy and long with a neutral color. I know long hair is my comfort zone.
I have been honored by Divatress to sample their wig units, and they have me wigging' out from the excitement! It is time to get out of my comfort zone and try some new styles. Let me know what you think below!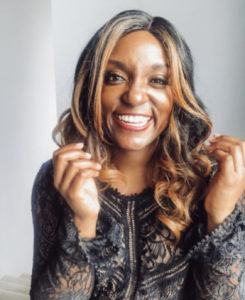 Divatress is now becoming my hot spot for all my hair shopping needs. From wearing curls, to wearing straight or kinky hair, they have all sorts of ways to jazz up your wardrobe. Trying new wigs is very experiential and therapeutic. I am here to tell you that trying new hairstyles is well worth the risk! Protect your hair, and save money by experimenting with Divatress.
To refashion your wardrobe, try out these lace frontal wig styles. Keep in mind your face shape, skin tone, and bone structure:
#1) Go bold in color.
This look for me was quite intimidating at first. The array of light purple flowing from the roots to the ends had me rethink this choice. After putting it on, I realize how much I am in love with the bold color and it mixes well with my skin tone. This unit is called SiS Sister wig Lian and the color is tint-tip purple.
#2) Try big hair with a flair of streaks.
Some of you may already be on the "big hair don't care" train, but have you tried it with colored streaks? This unit had me feeling like Beyoncé! It was the perfect piece for when I stayed at the Biltmore Hotel in Downtown LA. I got glammed up for the Oscars that weekend with this unit.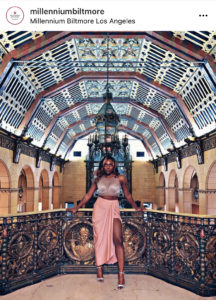 This style is called Edges on Point, style EOP 704, color FFT1B27. It has a perfectly pre-cut and micro-knotted baby hairs for the perfect nature hairline. Style and finish the baby hairs the way you desire.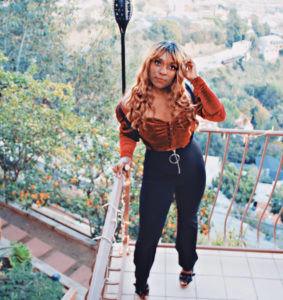 Bangs are fun to utilize. This type of style can help focus more on your eyes, face shape, and lips. This was more of a brown-blonde color all around with dark roots. This unit is called It's A Wig , style Q Mariella, color TT1b/2730.
I used to have a personal issue with short hair. It made me feel like a boy (crazy to think I know). I am glad I fought that irrational thought and went with this wig called Freetress Equal, style Val, Color 2. The parting on it is 5 inches. I love that you can curl this unit up to 400 degrees.
#5) Try various parts you never explored before.
I usually go for a side part with a swoop bang, because lets face it… I will never forget Aaliyah and her iconic hairstyle. She looked super fly in it. I usually don't go for middle parts, but this wig helped me see works for my face shape. I must say I am feeling this color and no bangs look. This wig unit is called Bobby Boss, style RACA, color TT4/PKGDPK
I have come to realize that our hair is something that can be styled to enhance the fashion styles we are designing for our everyday life. It really is a fun way to be relentless and be bold in our choices. It is a major accessory that can make or break an outfit. For me personally, I love changing things up, and I love having the option to use a wig to protect my hair. A wig unit keeps me at ease from using my real hair.
I now take on another viewpoint of CoCo Chanel's famous quote:
"A woman who changes it up with a wig unit is about to transform her life and her wallet."

-LaLa
Let me know what types of styles you want to try with Divatress! Here is the link to see Divatress Lace Front styles.
-xoxo LaLa