The Best Girl's Weekend Getaway: Self Care at The Westin San Diego Gaslamp Quarter – Marriott.com
A San Diego trip was much needed! As a therapist I preach the importance to have fun and practice lots of self care. I'm here to show you why recharging at the Westin is a necessity. There are 3 fun activities you can do while enjoying your stay.
About The Westin
Known as "The Urban Oasis," the Westin is conviently located at the Gaslamp Quarter. It's easy walking distance to the Portside Pier and Little Italy. It may be difficult to leave the Westin, as the have so many self care activities to relax and recharge. I'll list the 5 I did.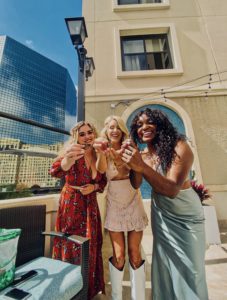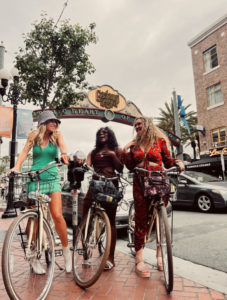 3 Self Care Activities I did At The Westin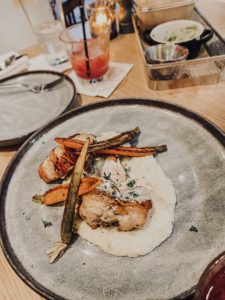 Activity 1 : Wine and Dine
The Westin has an aesthetically pleasing restaurant and bar area where you can order yummy food. For Shelby's 30th Birthday, we went to the Bronze Bird to eat a spiced Caulifower Bowl and Roasted Jidori Chicken. Super flavorful and sensational with each and every bite! In the hotel room, they brought up champ and a pretty cake as well. Th best self care is feeding your stomach and feeding your soul with your besties!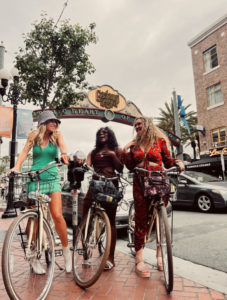 Activity 2: Bike Ride Adventure
The Westin Gaslamp Quarter offers a fun Destination Amenity Fee for about $25 a day. This pass is a life saver as it grants you access to local experiences such as:
Paddle boarding or Kayak rental
1 Hour Flagship Cruise for 2
You're choice of 2 glasses or craft beer or wine.
Hotel bike rental for 2
Premium in room internet access
And Special discounts for nearby Attractions and dining.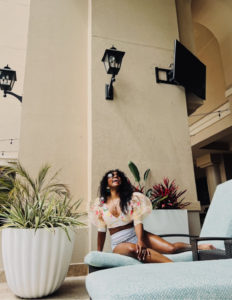 Activity 3: Relax Via Poolside
Enjoy some fun in the sun all year around (California weather is the best after all!). The rooftop pool is cute and cozy. They have outdoor showers to rinse off after you swim.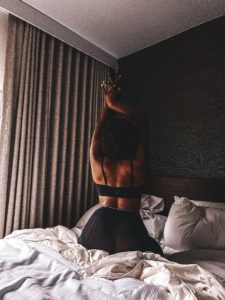 Activity 4: Take photos and rest in bed
Getting in a sexy shoot was fun right before taking it easy to nap. Self care that involves the body is just what I prescribe as a Fashion Therapist!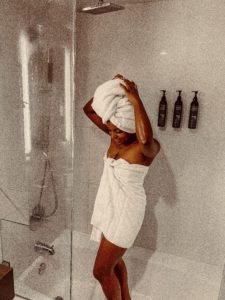 Activity 5: Shower
Cleansing yourself with water will always hit the spot! If you want to relax your nerves, try running cold water on your body for 15 seconds to a minute. Let me know if you try this out! I typically recommend this self care activity for clients who need to regulate their anxiety and depression.