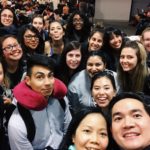 Thailand is a great place to obtain a wide range of photo ops. I went to Thailand in 2017 for a study abroad class, and I stayed with my classmates in Bangkok. We had our own personal guide: Dr. Paul and his wife Dr. Nop. Within a few days, we saw so many things on top of going to mental health facilities. I think it's important to know someone in the country you're traveling to, because you will get the most out of your stay! I bring to you some highlights as to where to play in Thailand. This post will be about "insta-worthy" places to eat, have photo ops and go sightseeing. Let me know which place you like best from the photos below!
Here are my 10 Insta-worthy Thailand Photography & Play Locations for 2021 and beyond!
1) The Grand Palace
Every piece is intricately made. You will get lost in all its glory. Don't forget to wear covered up clothing, otherwise you won't be basking in the ambience of this palace!
2) MBK (Mah Boon Krong) Mall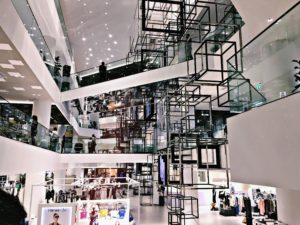 With over 5 stories of stores, there is something for everyone! I recommend taking photos outside as the sun sets! For inside photos, anywhere you find interesting! I found a Britney Spears display in the middle of one of their stores. I'm all for random finds! LoL!
3) Wat Yai Chai Mongkhon (วัดใหญ่ชัยมงคล)
4) Maharaj Ferry Terminal Stop to the Grand Palace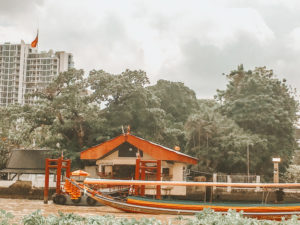 This ferry stop is perfect for foodies and fashion bloggers alike! Try taking a photo at their bike display while enjoying some ice cream right across the street!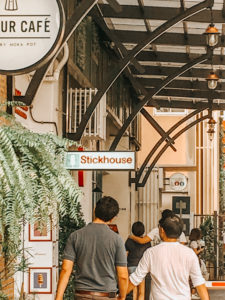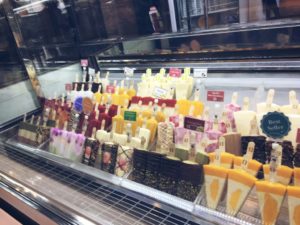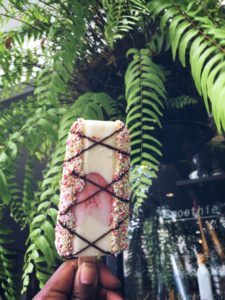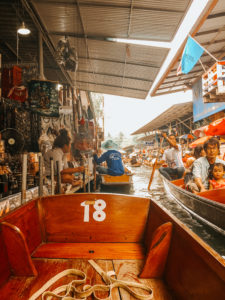 Shopping via boat!? Why not! Try to haggle down prices as you float away. This can be a fun action photoshoot, just don't get your camera wet!.

Come for the view and check out their all you can eat restaurant !
I mean, who doesn't want a photo in a pink car!?
If you want to feel like tomb raider, I recommend these ancient ruins.
"Ayutthaya is a city in Thailand, about 80 kilometers north of Bangkok. It was capital of the Kingdom of Siam, and a prosperous international trading port, from 1350 until razed by the Burmese in 1767. The ruins of the old city now form the Ayutthaya Historical Park, an archaeological site that contains palaces, Buddhist temples, monasteries and statues. The park is on an island between 3 rivers."
9) Temple of the Reclining Buddha (Wat Pho)
It's hard getting a photo from head to toe! I dare say it's near impossible. I challenge you to try and show me when you get a photo of the entire Buddha!

So many knick knacks, so little time! Try their food, and get some great photos around their shop. This is about 2 hours north of Bangkok.